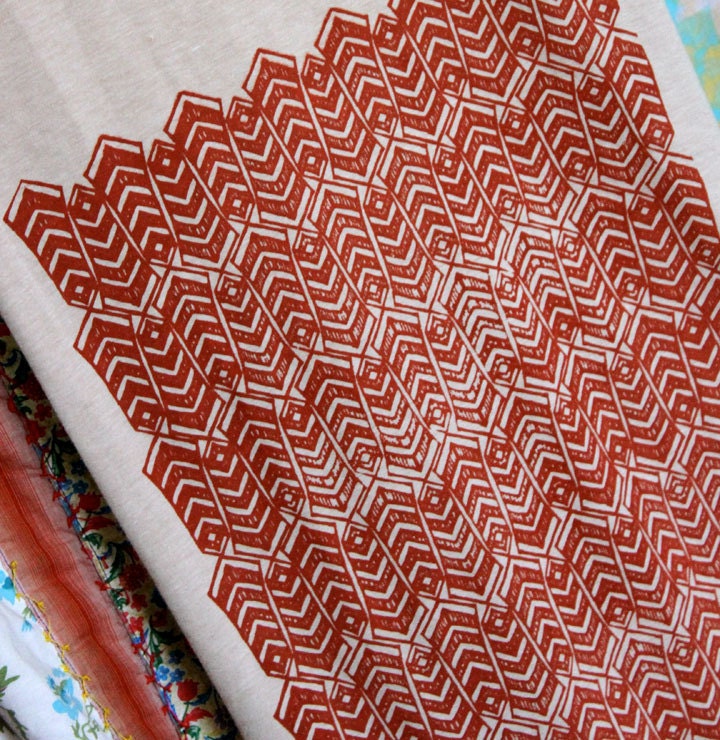 Well, I'm as excited as ever. It is time to make that smooth transition into the fall wardrobe. Scarves, boots, sweaters, corduroy, lipstick, I love it all. If you haven't quite decided on those few fall must haves or if you've been skipping out on reading magazines, here are my selections for the top ten trends:
1.) Suede shoes: Booties are especially popular, but flats or boots will be sure to make a classic statement and can be worn every year.
2.) Tribal Print: Scarves, jewelry, tanks, tees, get it while it's hot.
3.) Neutral lips: I've recently fallen in love with KMart's Wet and Wild. I bought the lip liner in Willow for $1.49 and matte lipstick in Bear it All (902C) for $3.99. They are amazing and last FOREVER without becoming dry.
4.) Gray Leather: Wow, oh wow. I am obsessed leather in general, especially with this color. It is ah-mazing and just like butta'. Any leather you've got, pull it out and strut your stuff.
5.) Colored belts: Haven't we spoken of this already? I want to see that tiny waistline!!
6.) Socks peeping out of boots: This is a sweet and lovely trend. When it get's cold, pull on some knee high socks and slip on those boots. You'll add an easily noticed accessory.
7.) Tights: This trend has hung on through the past few seasons. They aren't really a "new thing" but you need them for everything! If you don't have some, get some. If not, I'll have to reconsider our friendship. :)
8.) Sweatshirts: Nope, I'm not talking about your sleepwear, I want to see some stylish sweats mixed in with your wardrobe. They come in all shapes and sizes this season, tunics, cropped tops, tanks, and pants. You can rock them and you'll be comfy all day.
9.) Dark Nails: These are so classic and lovely, you can't go wrong with any color. They are available at every price range. I love OPI Rajah Red Ruby $8 and sally Hansen Gray by Gray $7.
10.) Animal Print: Leopard and snakeskin. A leopard print wool skirt would be to die for. I also love animal print shoes.
Images:
http://d30opm7hsgivgh.cloudfront.net/upload/175182191_Mi0L9aCm_c.jpg
http://d30opm7hsgivgh.cloudfront.net/upload/178962295_pzreQQXY_c.jpg
http://1.bp.blogspot.com/_4cYS8Ka-iqc/TU4E50Z1BDI/AAAAAAAAAi0/kXzI5cpKQNs/s320/Sally%2BHansen%2BComplete%2BSalon%2BManicure%2B-%2BGray%2Bby%2BGray%2B18.JPG
http://2.bp.blogspot.com/_EyjkxYtv3Yw/Sq9jIN20A3I/AAAAAAAACW0/xsuNlD9DEWc/s400/Nails+005.JPG
http://images.jcrew.com/fsi/server?type=image&source=images/onFigure/51/51224/51224_GY6711_m.tif&width=393&height=393&effects=sharpen(20)&quality=90&profile=jpeg
http://d30opm7hsgivgh.cloudfront.net/upload/173175210_K1jZaQXN_c.jpg
http://www.etsy.com/listing/81325131/screen-printed-jersey-scarf-in-heather
http://pinterest.com/pin/178958272/
http://www.wegmans.com/prodimg/237/200/077802590237.jpg
http://www.overstockdrugstore.com/products/Wet-n-Wild-Coloricon-Lipliner-Pencil,-Willow-712.html
http://pinterest.com/pin/177819130/
http://4.bp.blogspot.com/_91jn4JtoCDc/S481tDciB0I/AAAAAAAACb0/msdgMQodKkE/s640/jcrew+belts+full.jpg